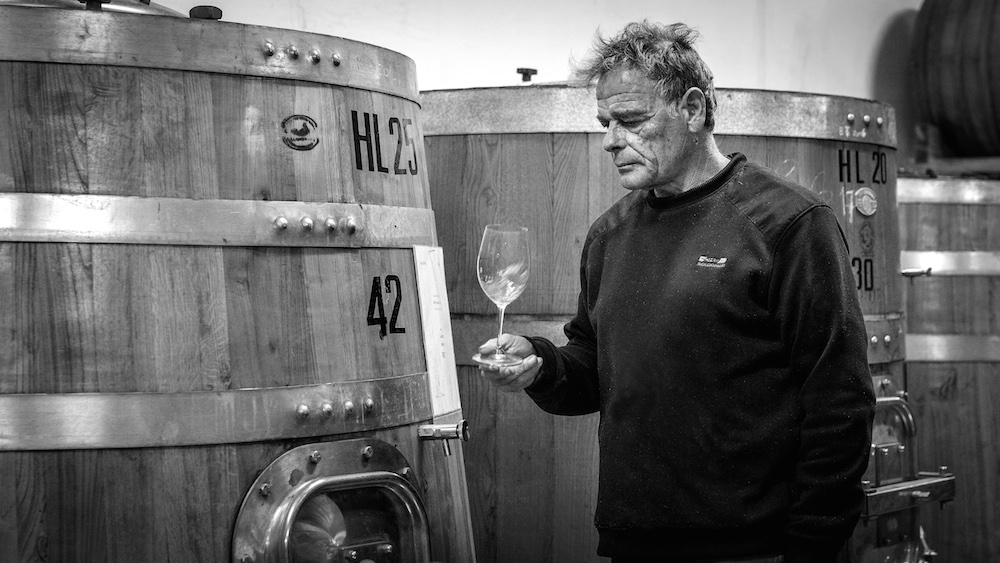 Dario Princic has his vineyard located on the hills above the city of Gorizia, in Friuli, only one kilometre from the slovenian border. He cultivate about ten hectares with almost all of the vineyards exposed to the southeast over clay and sandstone soil.
Since 1988, when he started, his vineyards has not been in contact with chemicals with a no-interventionist approach to winemaking, all done by hands, with native yeasts, without filtration or fining and with a production of only 4000 bottles annually.
His grapes are macerated in wooden vats, pressed, transferred to barrels and decanted in stainless steel for about 6 months.
He smartly works with a lot of patience and precision to release his cuvées. His dedication to the nature is incredibly deep, his cuvées can be held in barrels for 2 to 10 years before bottling his wines. At which point a small amount of sulfur is added. Nowadays he is one of the most important names in the natural wine world and he is also an important member of the 'Vini Veri' association.