A Christmas Glou: Good Goods for Holidays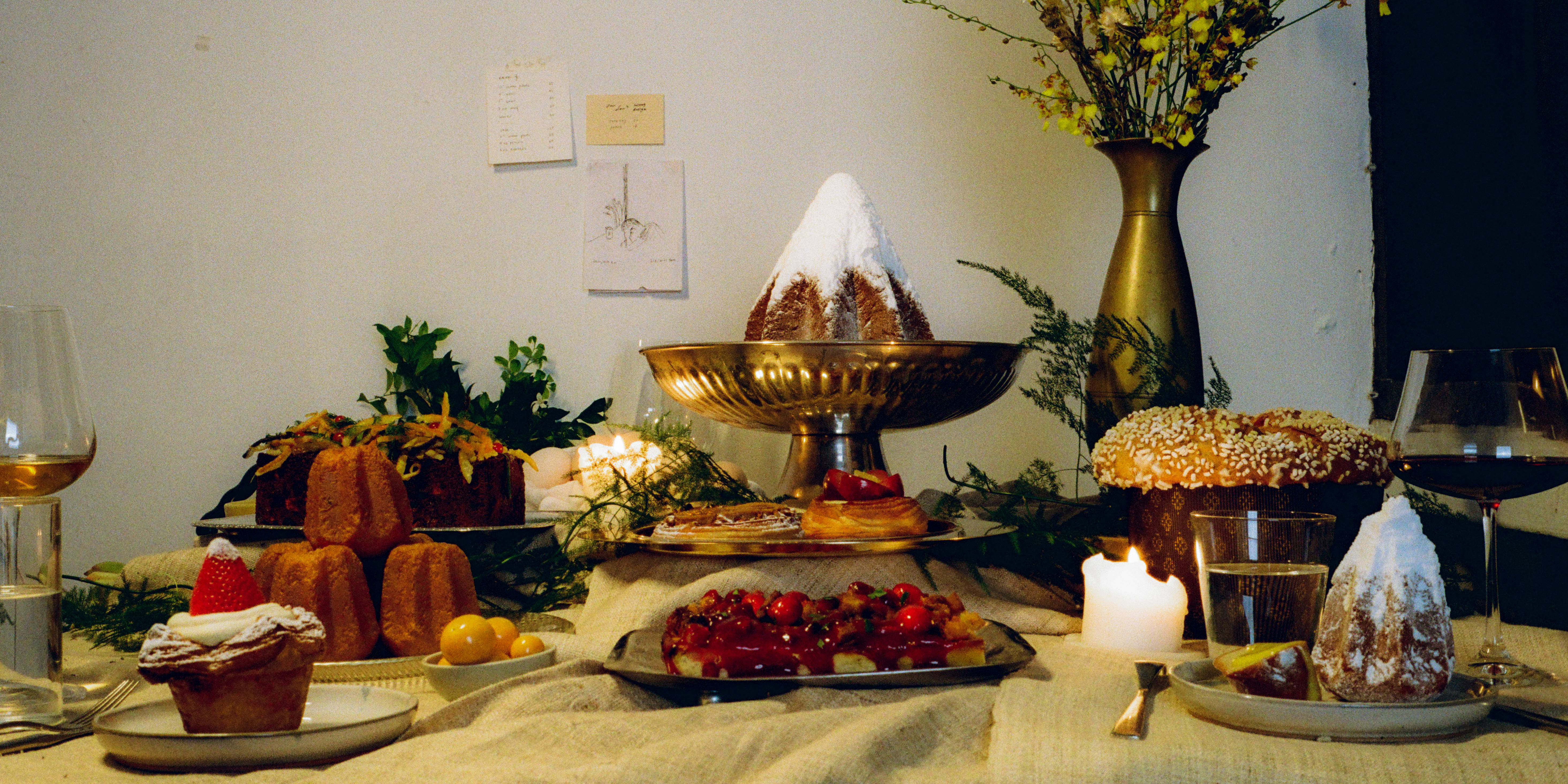 Our favourite season of the year has arrived! This year, we have a whole line up of festive bakes and gifts to entice you to embark into the holidays with us.

Follow along as we evoke an image of a warm Christmas with an abundance of good food, and that to us the best way to enjoy the season with your loved ones is over a heartfelt tabletop.

Treat yourself with a bottle of wine, radiate the room with yellow dimlit candles, host your favourite people with your favourite glass and tableware, liven up your room with fresh flowers, have fun while you're at it and cook a meal or takeaway the best delights from your cherished local joints to share with your treasured ones.

Glou up your life and space, the air around the holiday season is magical.